Another Wild Game Recipe for Cold Winter Days – Wild Goose – 15 Bean Stew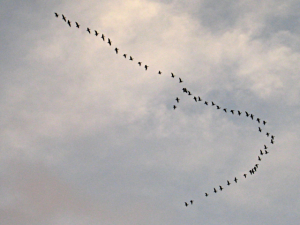 The hunting trips in Canada during the winter are memorable because of the abundance of wild game that moves south. The geese should be harvested during their winter migration, preferably from grain fields, as they will have stored a lot of fat in preparation for their long journey.  We hunted in freezing weather from camouflaged blinds.  Long waits.  Amazing process calling in the birds onto the flat, harvested corn fields.  Worth the wait.
Ingredients:
16 oz. of one or more dry mixed bean varieties. I add multiple types (lentils, white beans, navy beans,lima, flageolet, great northern, broad beans, butter beans, pintos, etc.) to add variety to the the tastes, firmness and textures.
One or two Wild Geese, sectioned, slow cooked, deboned with carcass used for stock. You can substitute farm-raised geese, turkey or chicken, but it's not the same. Not enough meat on ducks for this process.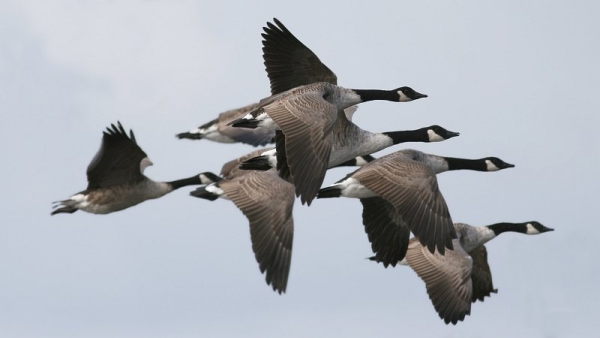 6 cups of chicken broth
1/4 cup Olive oil
4 parsnips
4 carrots
8 new potatoes
1/2 minced sweet onion
4 cloves garlic whole
1 lemon
salt, pepper
1/4 teaspoon powdered allspice
20 cloves
1/4 teaspoon cardamom
4 whole tomatoes
Process: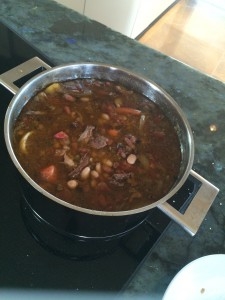 Sear the wild goose parts skin down in the olive oil. Transfer to slow cooker and add chicken broth. Cook for 8-12 hours at low heat. The meat should fall from the bones. This will make a very fatty broth which you can either layer off or keep as is for the stew. Keep the carcass in freezer if you wish to make a less fatty broth later on.
Cover and soak the beans over night. In the morning, pour off the liquid and cover with water then boil (gently) for 1/2 hour in salted water. Reduce heat to a simmer.
Add goose meat and broth from the slow cooker to beans.
Add tomatoes, juice of lemon, onion, potatoes, parsnips, celery and carrots.
Add spices, salt and pepper to taste .
Makes 6 – 10 servings.
Simmer cook at on the stove in a large pot.for 4 to 6 hours. Garnish with lemon and Parmesan.