Widow Walk Optioned by Heyou Media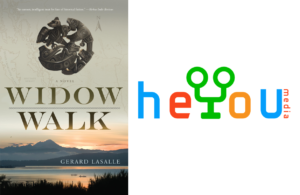 I am pleased to announce that
Widow Walk has been optioned for production by Heyou Media
, a Seattle-based new media creator and aggregator founded by Emmy Award-winning actor, director and writer Tom Skerritt, whose work you may know from films like
M*A*S*H
,
A River Runs Through It
, and
Steel Magnolias
among many others.
I'm thrilled to work with Heyou Media because they are a new kind of media company working to bring story-driven entertainment like Widow Walk to world-wide audiences. I love the fact that they view the era of on-demand entertainment as an era of new possibilities for artists and creators, and I also love that they are a Pacific Northwest company working with me, a Pacific Northwest author, to bring this distinctly Pacific Northwest story to the screen.
Click here to read the full press release here with official statements from myself and Tom Skerritt.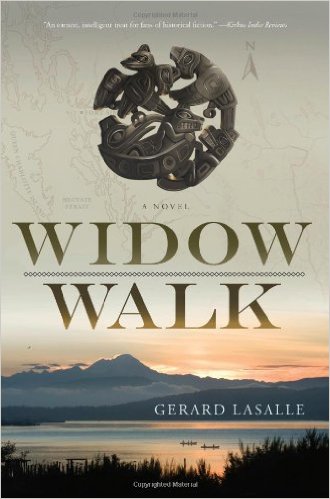 Widow Walk is available on Amazon in paperback and ebook.
Click here to get your copy and begin the saga
.
Widow Walk is American Historical Fiction in the finest tradition, a direct descendent of Last of the Mohicans and Cold Mountain. LaSalle recounts the brutal, poignant clash between Native American Indian tribes and white settlers in the Pacific Northwest with economy and beauty, writing clean, devastating prose that clutches at your heart. This lean, unsparing narrative will make you look away in sorrow–before raising your fist in triumph. A quintessential rendering of the American Experience.
Gar is a master storyteller, capable of weaving detailed historical knowledge, lush prose and compelling characters.
… one of those rare combinations of a first-rate story enhanced by three-dimensional characters and told with historical accuracy. The author deftly weaves the stories of many compelling characters into a single cord that pulls the reader through an exciting time in the history of the Pacific Northwest. Widow Walk does justice to this colorful, exciting, yet sad tale of settlement in this wonderful part of the North American continent.