2017 Artist Trust LaSalle Storyteller Award
I consider it an honor to support the arts, especially in Washington State where I live and work. When I developed this StoryTeller Award with Washington State's Artist Trust, I wanted to be part of their work supporting regional artists. I named it the "StoryTeller Award" because I believe there is an unacknowledged responsibility of fiction writers to create metaphors that help all of us understand ourselves better. The master storyteller tells us who we are. The master storyteller seduces, cajoles, frightens and delights. The product of his or her work — the treasures that he or she creates — help us understand where we are in the arc of our existence.
I want this award award to be a rigorous competition for a prestigious and significant award that would act as a substantial incentive for writers to continue to practice and hone their craft. Our past two winners, Peter Mountford and Anca Szilágyi, show that it is just that. Their work appears throughout the country, and their creative lives and work is an inspiration to writers everywhere. Read their full bios at the end of the post.
To apply for the StoryTeller Award yourself, click here
Submissions are now open, through August 28, 2017
We had the chance to interview them both about their work, their craft, and the impact that winning this award had on their writing. I invite you to meet them and learn more:
I am lucky. My practical passion, the practice of medicine, afforded me the means to continue writing, filmmaking and sculpting. That isn't the case for most artists, especially writers.
I recently heard a statistic recently that there are over 4,000 books published in the U.S. every day, and on the average only eight copies are sold in a book's publishing "lifetime." That has to be dispiriting for writers, whether they are "published" or "indie."
I grew up in a family of (performing) artists and have always understand how difficult it is to do your art and support yourself at the same time. My father, who was a talented opera singer, always warned me to balance my art with practicality. Perhaps that is why I became a physician and melded as best I could the disciplines of medicine and the drama found on the stage.
At least with the performing arts, it is possible to get gigs if you are good enough to entertain people and they are willing to pay to listen or watch. But I think performing one's art is even more difficult for writers, particularly fiction writers, because the competition is intense and the field is crowded, especially with the emergence of self-publishing.
The LaSalle StoryTeller Award is an unrestricted grant of $10,000 given to a Washington State artist engaged in storytelling through their artistic discipline. The 2017 Award will recognize an outstanding literary artist working in fiction. I hope you enjoy hearing from the two past StoryTeller Award winners about their work, their craft, and what this award has allowed them to do.
If you are a writer living and working in Washington State, I encourage you to submit your own work for the award.
To apply for the StoryTeller Award yourself, click here
Submissions are now open, through August 28, 2017
---
We say thank you to our distinguished past StoryTeller award winners:
Peter Mountford, 2016 winner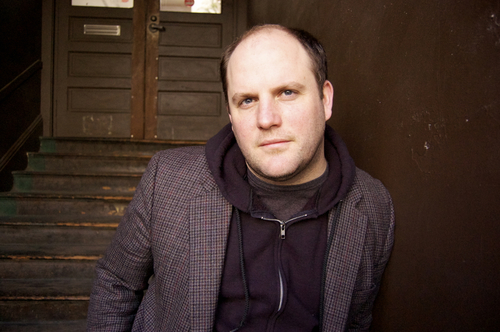 Peter Mountford was born and raised in Washington, DC., apart from three years in Sri Lanka in the early stages of the Sri Lankan Civil War. After finishing an undergraduate degree in International Relations in 1999, Peter spent two years as the token liberal at a right wing think tank. For most of that time, he lived in Ecuador and wrote about Ecuador's economy.
Since earning an MFA in creative writing from the University of Washington in 2006, Peter has published two novels:  A Young Man's Guide to Late Capitalism (Houghton Mifflin Harcourt, 2011), and The Dismal Science (Tin House Books, 2014).  The Dismal Science was a finalist for the Washington State Book Award in Fiction, and was named a New York Times Editor's Choice. A Young Man's Guide to Late Capitalism won the 2012 Washington State Book Award in fiction and was a finalist in the 2012 VCU Cabell First Novelist Prize.
Peter's short work has appeared in The Atlantic, the New York Times Magazine, Granta, Best New American Voices 2008, Conjunctions, Southern Review, Salon, Slate, and Boston Review, where he won second place in the 2007 contest judged by George Saunders. A fellow of Yaddo and Bread Loaf, Peter's work has been awarded grants from The Elizabeth George Foundation, the city of Seattle, 4Culture, and others. In 2016, he received the Gar LaSalle Storyteller Award for a fiction writer in Washington State.
Peter is currently the events curator at Hugo House, Seattle's writing center, where he also teaches. He is also on faculty at the low-residency MFA program at Sierra Nevada College, and at the University of Washington.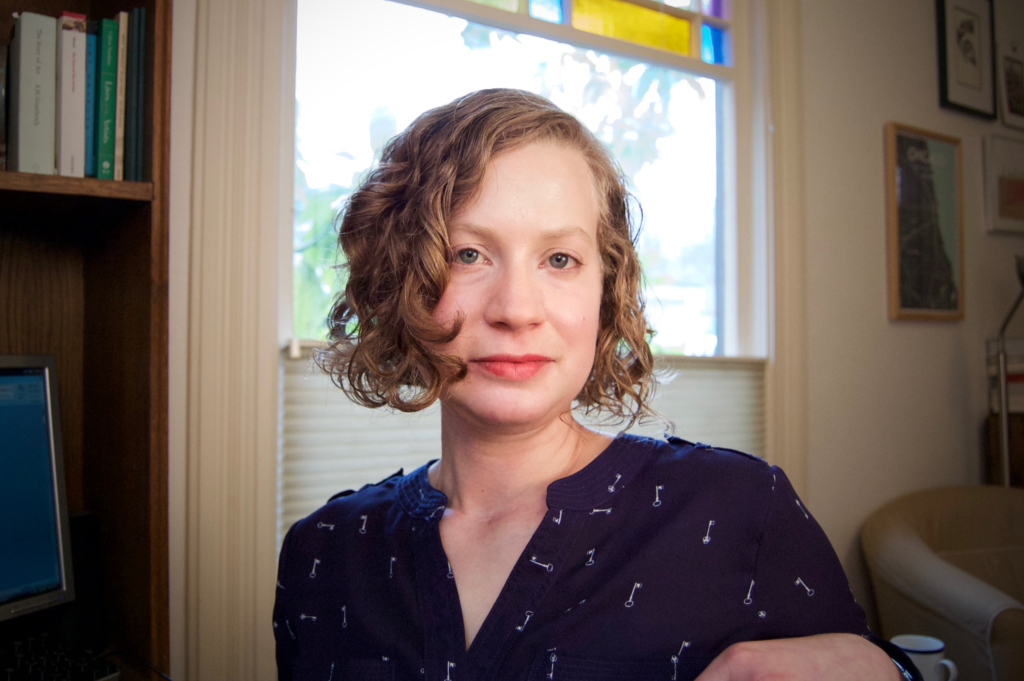 Anca
L. Szilágyi is a Brooklynite living in Seattle. Her fiction appears in
Gastronomica
,
Fairy Tale Review
,
Washington City Paper
, and elsewhere. Her nonfiction appears in
Los Angeles Review of Books
,
Electric Literature
,
Jewish in Seattle
,
Kirkus
,and elsewhere. She is the recipient of fellowships and awards from Made at Hugo House, Jack Straw Cultural Center, 4Culture, and Artist Trust.
The Stranger
hailed
Anca
as one of the "fresh new faces in Seattle fiction." Her debut novel,
Daughters of the Air
, is forthcoming from Lanternfish Press in December 2017.