Aphrodite Asparagus (a.k.a. "Our Lady of the Asparagus")
In 2016, motivated by the desire to find a fitting classical centerpiece to adorn my wife's new garden, I began researching classical sculpture related to nature's inherent beauty. Remembering the myths of Aphrodite and her Roman counterpart, Venus, the goddess of fertility, agricultural bounty and springtime, I decided it would be appropriate to honor that spirit.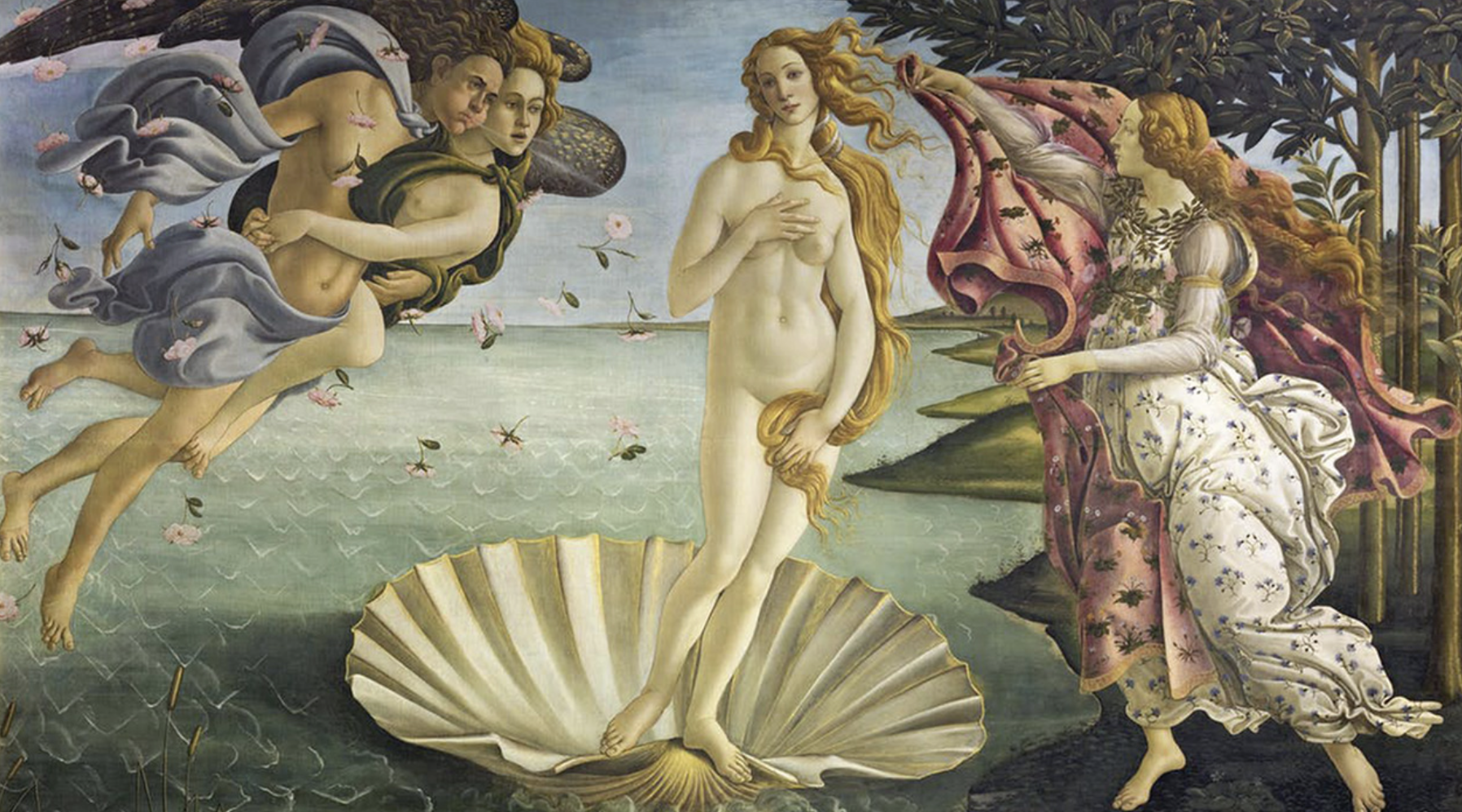 Shortly afterwards, the the goddess's true influence presented itself. During our visit to the produce department of our local Thriftway I found a version of nature's sculpture, neatly bundled in the vegetable displays: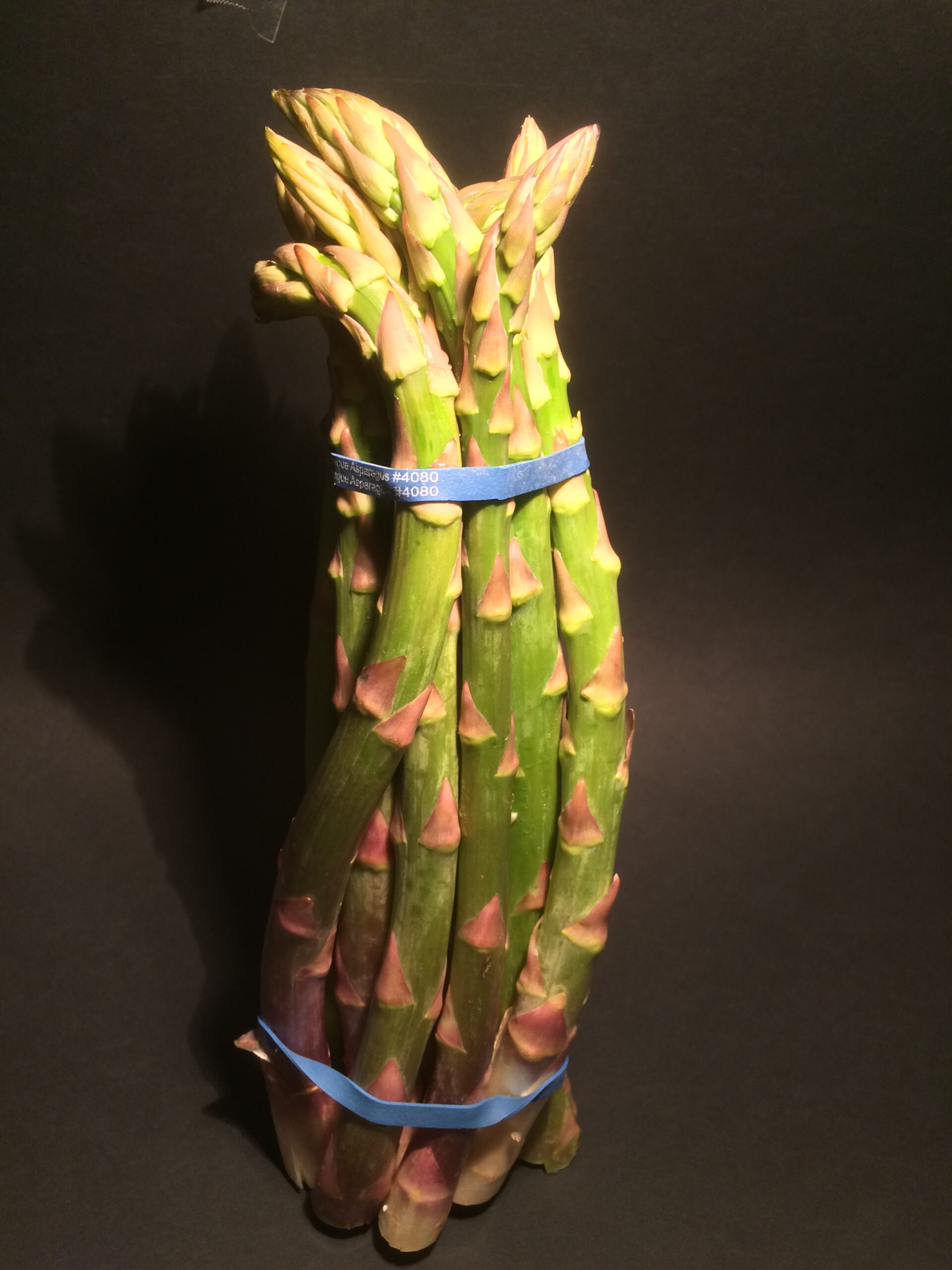 Thus, I wrapped my best small rendition of the classical Venus deMilo inside a 18″ clay maquette of a sensually-sinuous bundle of asparagus. She fit nicely inside the column [ed. note: Remember that Aphrodite was the mother of Priapus]
Then, working with Classic Foundry associates Ion Onutan and Grigoriy Reva, we refined my model.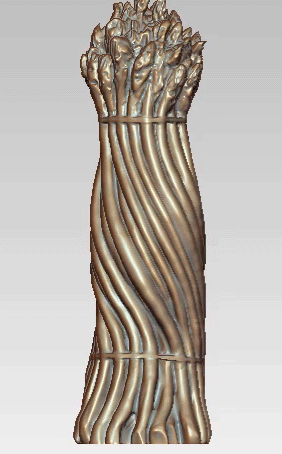 We then CAD-scanned the model and used our CNC to cut the form into industrial-grade foam a 13 foot, full-scale version. Grigoriy Reva worked the fine details of Aphrodite's face: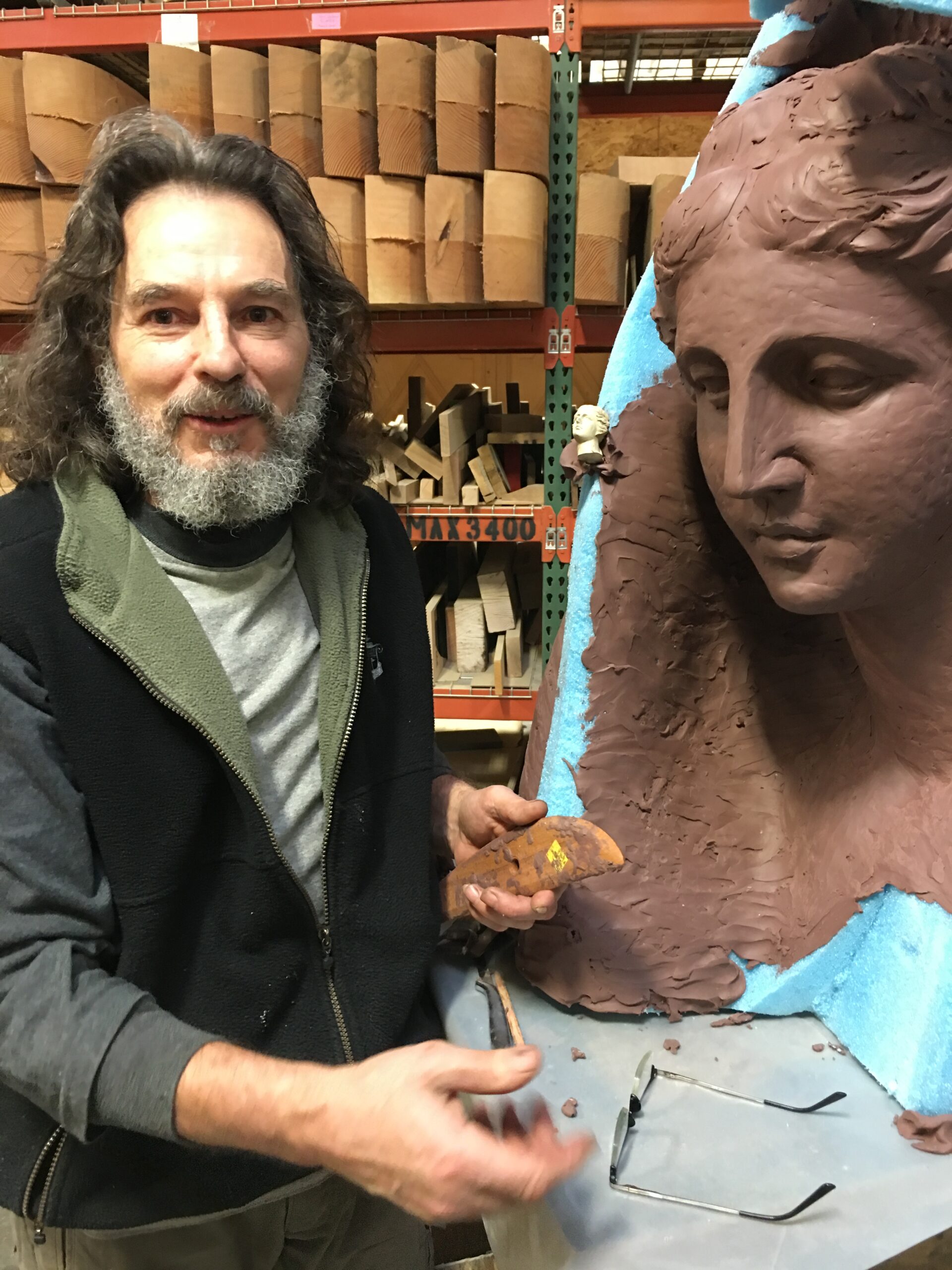 We coated the foam core with clay,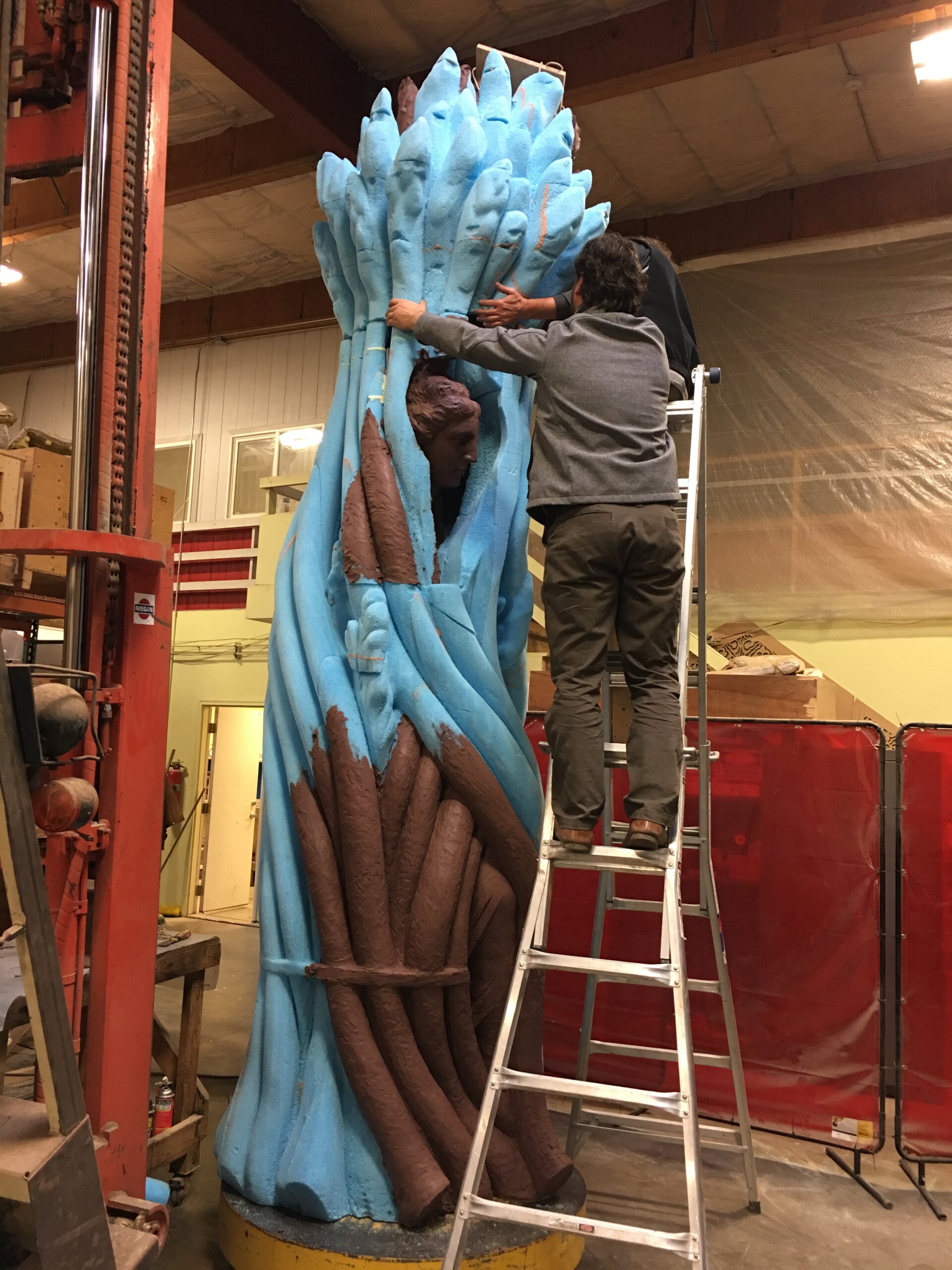 textured it, and then created multiple latex and plaster molds.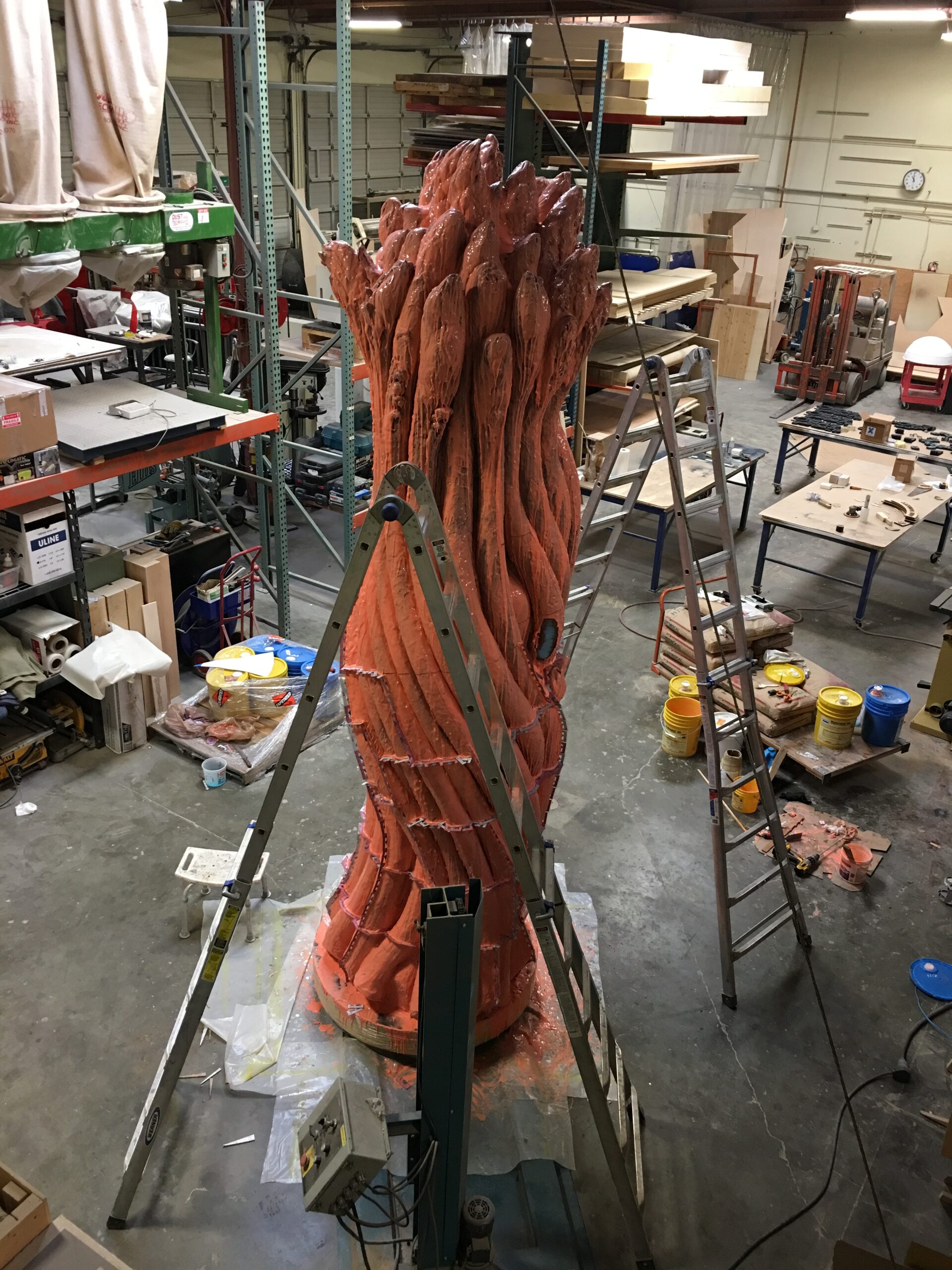 Into the molds we poured 96 separate 18×18″ bronze component pieces,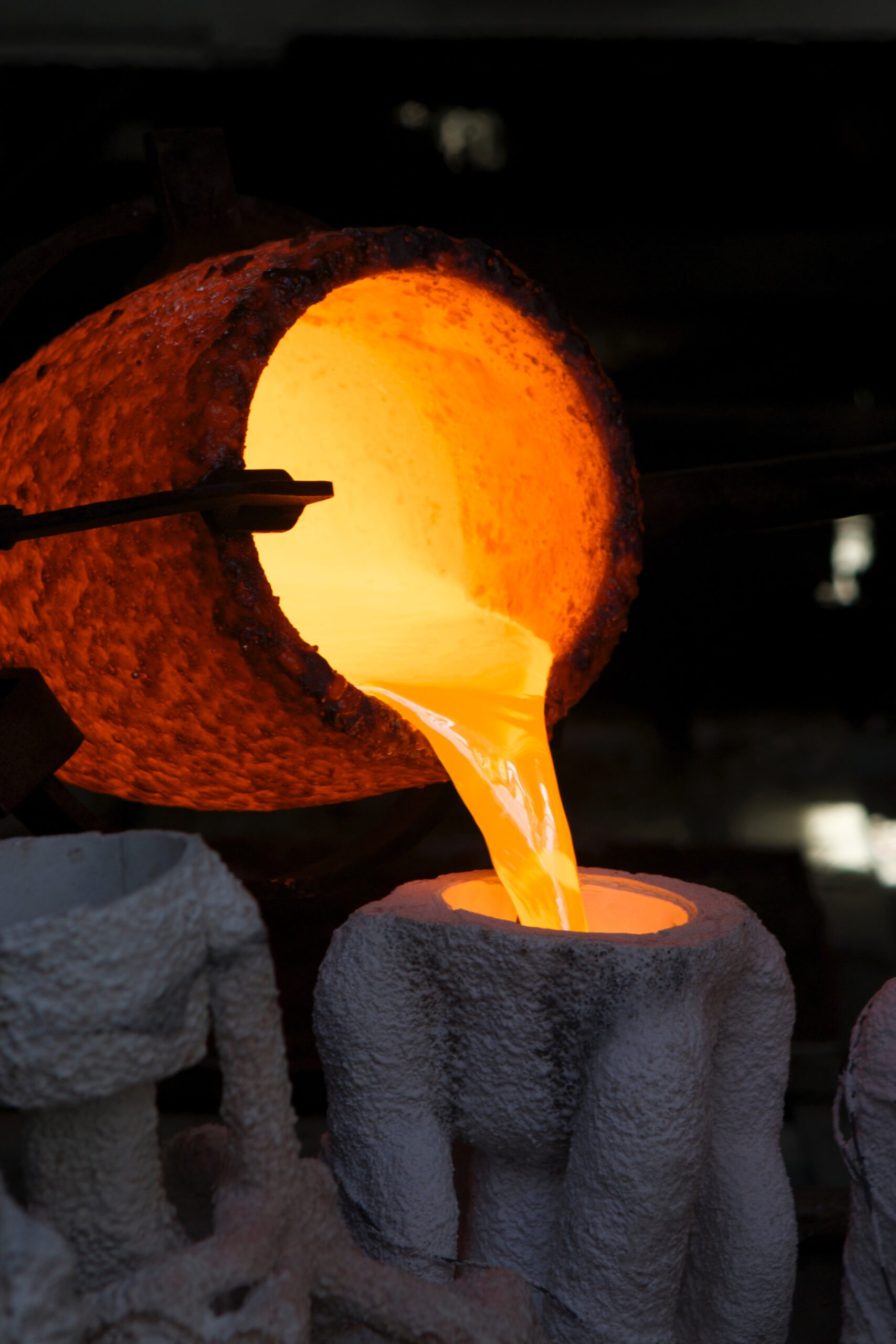 and then welded them together over an internal frame
,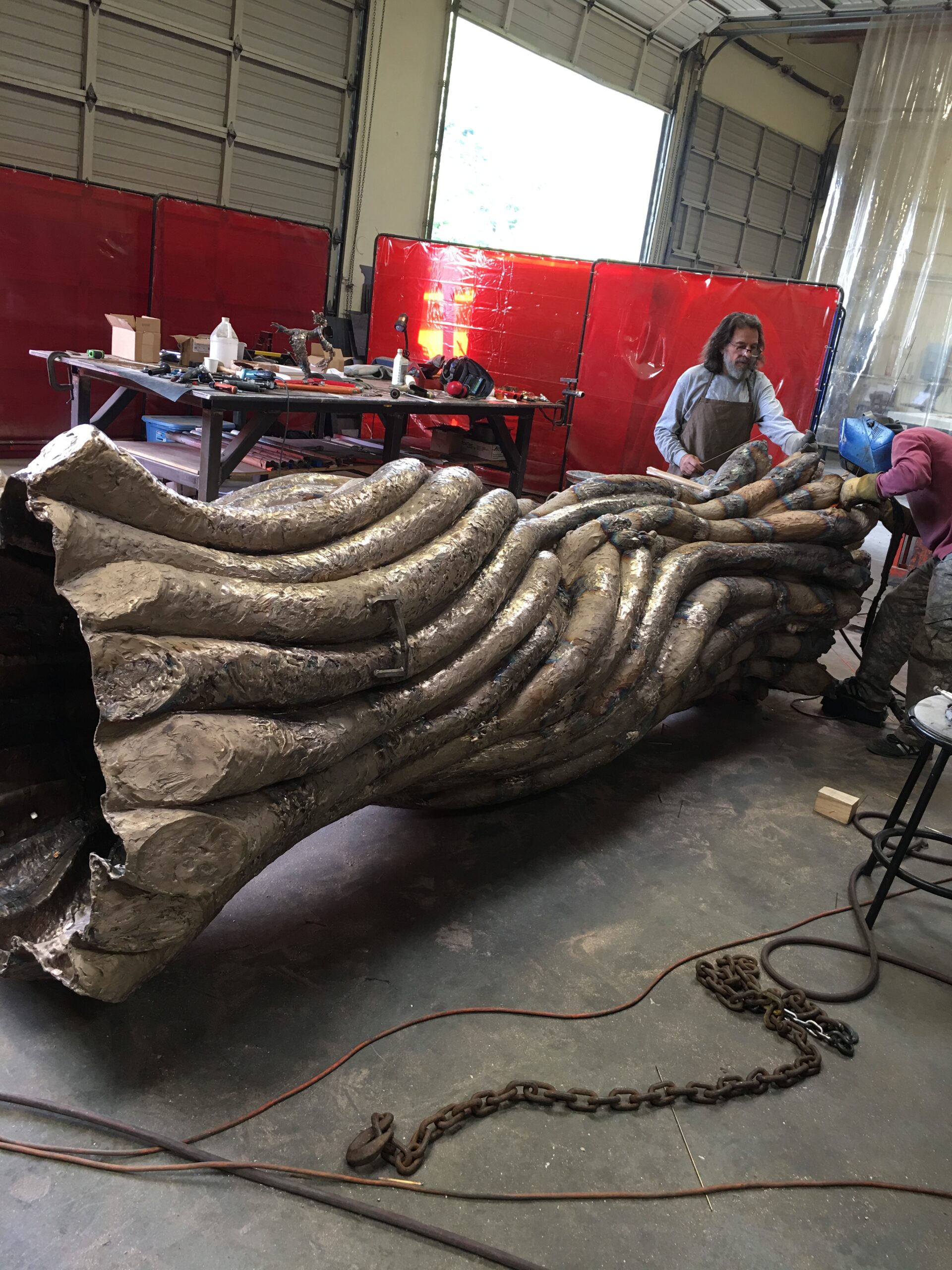 We "chased" the welds, and applied patina to complete the work.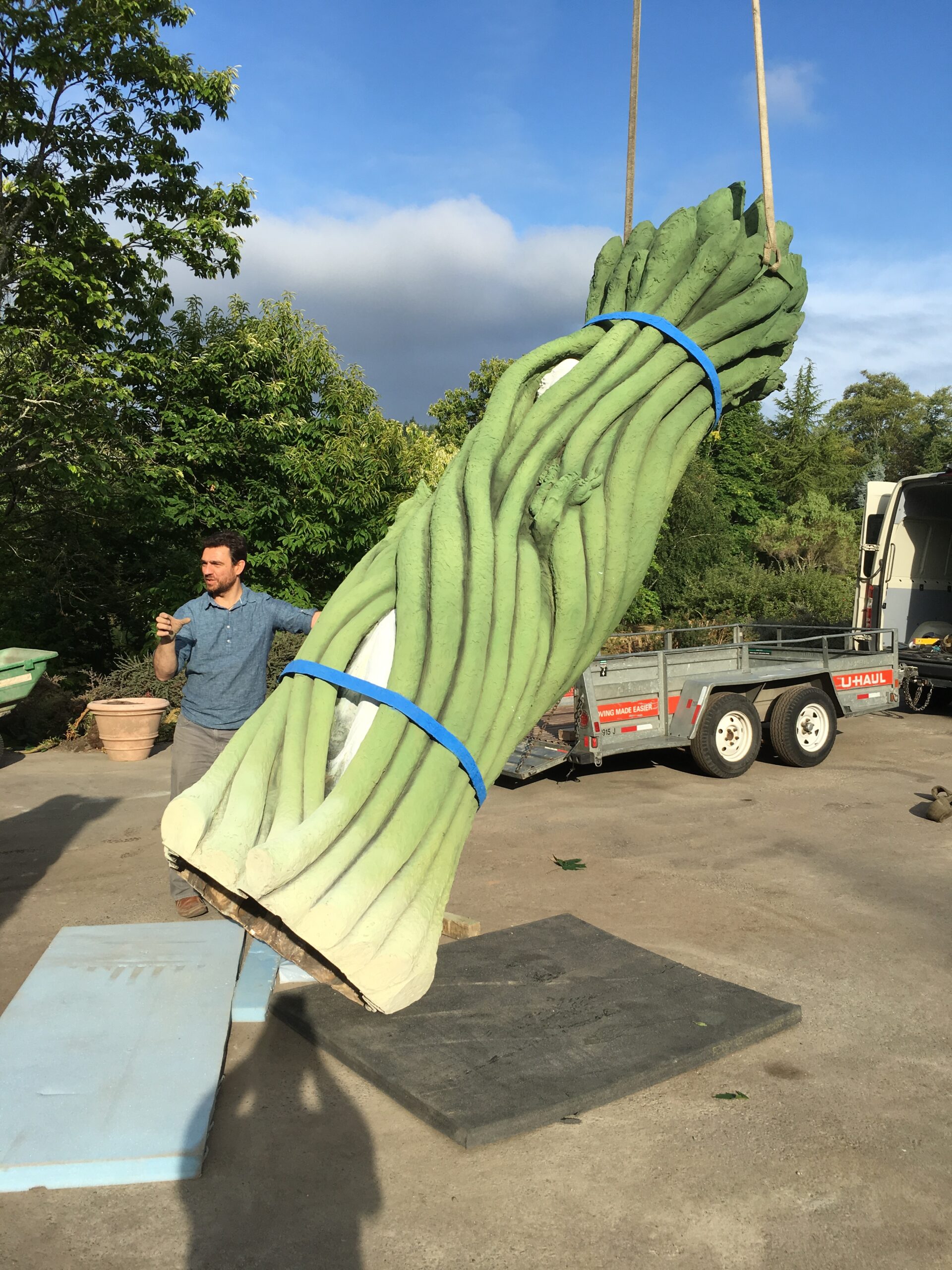 In 2018, we celebrated the installation in Barbara's garden on Maury Island with a great unveiling party.
We hope you will visit her sometime.