How to Create an Award-Winning Book Cover
My book 'Widow Walk' won the USA Books News' Best Book Cover Design Award in 2013.
Widow Walk is set in mid-nineteenth century Pacific Northwest region, called the Oregon Country, which included parts of present day Washington state and Vancouver B.C.
Author and publisher Kelsye Nelson interviewed me last week. We talked about the processes behind the book cover design of Widow Walk & Isthmus: from first concepts to final design. I wanted a compelling book cover that would tell the readers a story. Thus began the intense process of working with graphic designers and artists.
The Widow Walk book cover design went through three phases of conception and design.
I Phase: My colleague, physician and designer, Carey Pelto created a series of sketches and drawings depicting specific scenes from the book. We decided that these snapshots from the story did not fully capture the themes and moods of the book.
 II Phase: Influenced by my love for Pacific Northwest Native art, especially Haida argillite carvings, designer Randy Mott designed a medallion. The medallion depicts the central characters in the book: Emmy (hawk-dove), Issac Ebey (beaver) Emmy's son (little wolverine), General Pickett (Eagle), and several Native-American tribes (raven). We incorporated maps of the Pacific Northwest in the cover. The book cover of the first edition of Widow Walk received appreciation from readers.
 III Phase: We worked with designer Neil Gonzalez to explore themes of the book. He designed four book covers. A work group of 40 people (20 people had read the book, 20 had not) voted. The final book cover is a story of a journey: a canoe moving up a river on a beautiful day in the Pacific Northwest.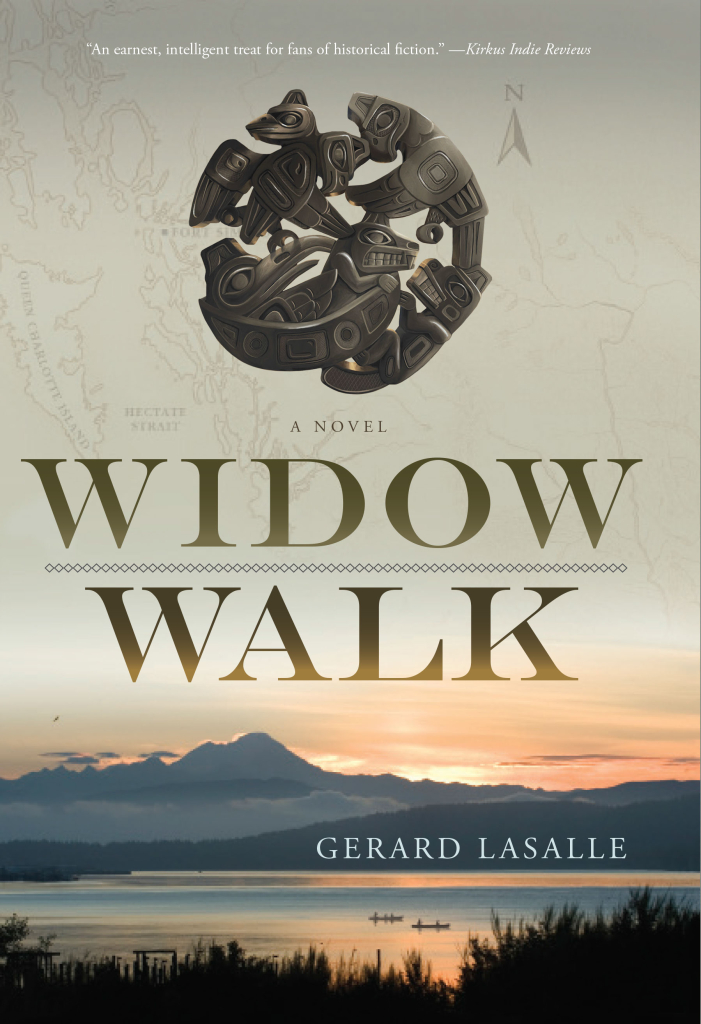 Watch the full interview here: