The Fairness of Beasts is Published!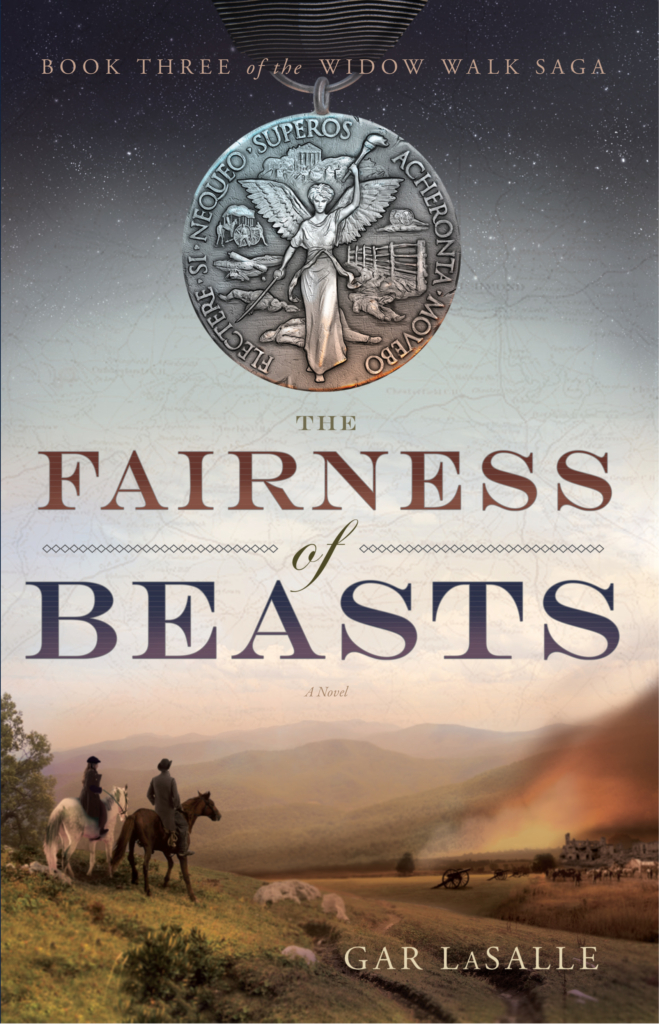 Today is the day!
Book III in the Widow Walk Saga is now live on Amazon, and I am thrilled. The team at Solipsis Publishing and I have been working hard for months to get everything ready, and it's exciting to release the book to the world.
Click here to order The Fairness of Beasts on Amazon
Here is the official book description:
It is 1862. A massive Union army is invading the verdant peninsula of Virginia to take Richmond and end the Civil war. In the rumble of this conflict, a young woman's wounded lover stands in harm's way.
To rescue him, she must risk everything she holds dear and cross enemy lines. The fate of her young family hangs in the balance, as does that of the entire nation. The risk she takes turns out to test her heart beyond anything she could have imagined.
---
I'm so grateful to all of you for your support and for enjoying the first two books in the series. I can't wait for you to read this third installment and see what is happening with Emmy and her family.
Sincerely,

ps You can find The Fairness of Beasts in print or on Kindle here