The LaSalle Storyteller Award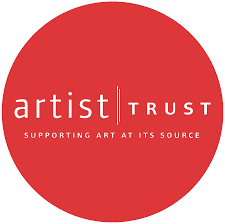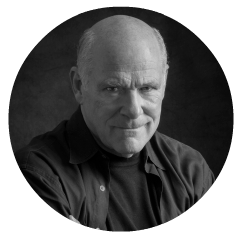 This annual award recognizes outstanding work by an established or emerging author of fiction based in Washington State. The recipient receives a $10,000 grant to continue their work. We received 149 entries for the 2016 award, doubling the number of applicants from 75 in 2015. The grant is awarded through a partnership between the Artist Trust and Gar LaSalle.
Click here to email us for information about the 2017 award.
Peter Mountford: 2016 recipient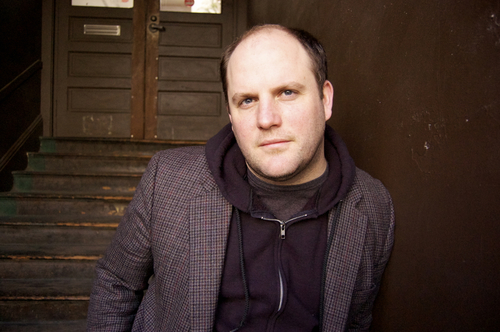 Peter Mountford was born and raised in Washington, DC., apart from three years in Sri Lanka in the early stages of the Sri Lankan Civil War. After finishing an undergraduate degree in International Relations in 1999, Peter spent two years as the token liberal at a right wing think tank. For most of that time, he lived in Ecuador and wrote about Ecuador's economy.
Since earning an MFA in creative writing from the University of Washington in 2006, Peter has published two novels:  A Young Man's Guide to Late Capitalism (Houghton Mifflin Harcourt, 2011), and The Dismal Science (Tin House Books, 2014).  The Dismal Science was a finalist for the Washington State Book Award in Fiction, and was named a New York Times Editor's Choice. A Young Man's Guide to Late Capitalism won the 2012 Washington State Book Award in fiction and was a finalist in the 2012 VCU Cabell First Novelist Prize.
Peter's short work has appeared in The Atlantic, the New York Times Magazine, Granta, Best New American Voices 2008, Conjunctions, Southern Review, Salon, Slate, and Boston Review, where he won second place in the 2007 contest judged by George Saunders. A fellow of Yaddo and Bread Loaf, Peter's work has been awarded grants from The Elizabeth George Foundation, the city of Seattle, 4Culture, and others. In 2016, he received the Gar LaSalle Storyteller Award for a fiction writer in Washington State.
Peter is currently the events curator at Hugo House, Seattle's writing center, where he also teaches. He is also on faculty at the low-residency MFA program at Sierra Nevada College, and at the University of Washington.
Anca Szilágyi

, 2015 recipient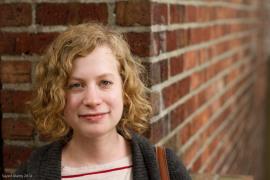 Anca Szilagyi is a writer of fiction based in Seattle. Her work has appeared in Gastronomica, Fairy Tale Review, Washington City Paper, and other publications. Her nonfiction appears in Electric Literature and on the Ploughshares blog. She was awarded an inaugural Made at Hugo House Fellowship to complete her short story collection More Like Home Than Home and, for Paralegal, her novel-in-progress, she was awarded a grant from 4Culture and a 2015 Jack Straw fellowship. The Stranger hailed Anca as one of the "fresh new faces in Seattle fiction."

Born in Queens and raised in Brooklyn, Anca studied literature and archaeology at McGill University. She also holds an MA in Teaching English to Speakers of Other Languagues (TESOL) from Teachers College, Columbia University. She has worked as an ESL instructor and paralegal and has performed modern dance in a former soap factory.  In 2011, she earned an MFA from the University of Washington, where she also taught fiction writing, and was awarded the Richard Blessing Scholarship. She is currently working on a novel.
---
Funding for the award
Funding for the Artist Trust Gar LaSalle Storyteller Award is generously donated by author Gar LaSalle. A physician, sculptor, award-winning filmmaker and author, Gar LaSalle has been honored widely in both the medical and fine arts communities for his leadership and creativity. He is the co-founder of TeamHealth, the nation's largest physician staffing company, served for thirteen years as its national chief medical officer, and continues to serve as its strategic advisor. He also is an adjunct professor of emergency medicine at Cornell-Columbia and the University of Washington. Gar has earned acclaim for his debut novel, Widow Walk, and its sequel, Isthmus, which reflect his love of history. His first feature-length film, Diary of a Moonlighter, was produced in 1976 and aired on the PBS series P.O.V. He writes from his home in Seattle and sculpts in his studio on Maury Island.